2020 Wedding Dress Trends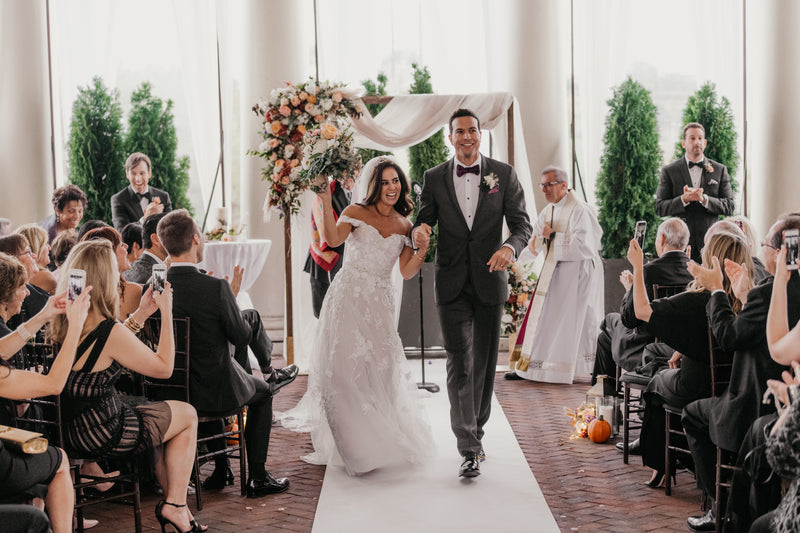 A new year means new trends in the bridal world!
There are so many different predictions in the industry of what is going to be popular for 2020 weddings. But one thing is for certain; your 2020 wedding will be absolutely magical! And always remember, it's YOUR day, have the wedding you have been dreaming about since you got engaged.
Here are some of the big trends in bridal fashion for 2020:
Big sleeves are making a comeback! We featured this Pronovias Ixion gown on one of our Try On Tuesday's on Instagram when it was in the NJ salon for a visiting collection event! The sleeves are removable and it's just as stunning without them as it is with.
Ruffles are also very on trend. Hayley Paige's Jax has just the right amount of layers to make the ruffles just right! And with a hint of sparkle, it's the perfect bridal look.
To go with big sleeves, big ball gowns that make a statement is a trend that's going to be big in 2020. Anne Barge's Emory gown is a stunning option if you're looking for a ball gown that's just right for you.
When it comes to accessories, a fashion statement that we have been loving for a while is going to be big this year- combs! It's the easiest way to add some sparkle to your bridal look. They're perfect with or without a veil, just like this pearl and crystal comb by PARIS Accessories!
And after the sun sets and you're ready for your newlywed getaway, jackets are the new must-have! Whether it's a faux fur shrug, personalized denim or leather jacket, make sure to get the perfect photo while keeping yourself warm. Our bride Kaitlyn had two jackets and personalized them herself! Photo by Paul Francis Photography
Cover photo by Tyler Boye Photography