Calling All Military and First Responders- and their fiancées!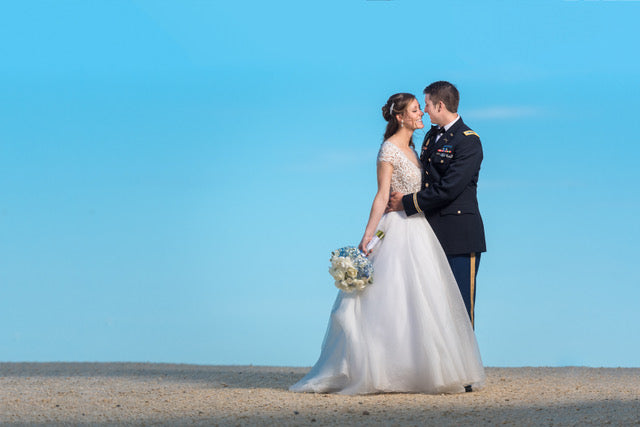 We are proud to offer a 10% discount here at EJ if you are a first responder or the fiancé of one! This includes all US military, police officers, firefighters and first responders. This is our way of thanking you for keeping us safe across all lines of duty. We are so grateful to all of those that put their lives on the line to help make sure we are safe and healthy.
When purchasing your gown, please present valid ID and we will make the price adjustment.
And once your beautiful wedding day has passed, please send us your photos so we can share them on our website and across our social media, as another way of saying thank you!
Photos thanks to Allison McCafferty Photography