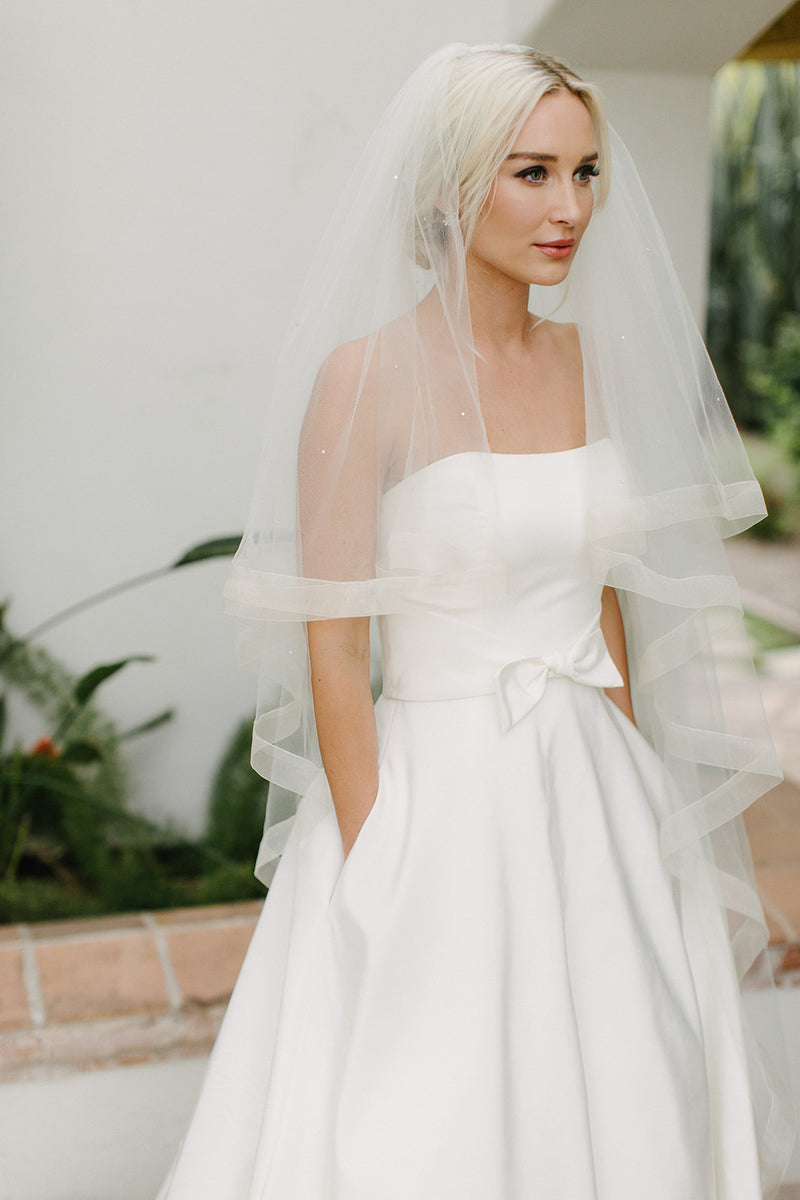 Pop the champagne, you're getting married! Your wedding day is going to be one of the most magical and romantic days of your life. The sparkle and the glamour of a wedding can easily be heightened by transforming your day into a black tie affair! There is something so classic and elegant about a black tie wedding that can really transform your day into something incredible!
One big trend for black tie weddings is black bridesmaids dresses. They are simple, yet polished and beautiful. We have been seeing more and more bridal parties wearing stunning black dresses. Photo by Sean Gallant Photography
For your bridal look, something traditional and classic is the perfect option for a formal black tie wedding. Whether that is a ball gown, fit to flare or an A-line, simple and stunning is the way to go. 
A stunning veil is the perfect finishing touch to your elegant black tie look. Our gorgeous Elizabeth Johns label veils are handmade, in-house using the finest French and Italian laces, silks, and tulles. 
When it comes to the special women in your life, like your mother or future mother-in-law, make sure they're also dressed to the nines! 
And when it comes to the details, simple is always better. We love simple florals, such as white roses. Elegant place settings and centerpieces add a glamourous touch to your wedding. Photo by Jess & James Photography
We can't wait to help you find the gown of your dreams for your elegant wedding, and mom's too! Call us today or make your appointment online!