The 411 on Visiting Collections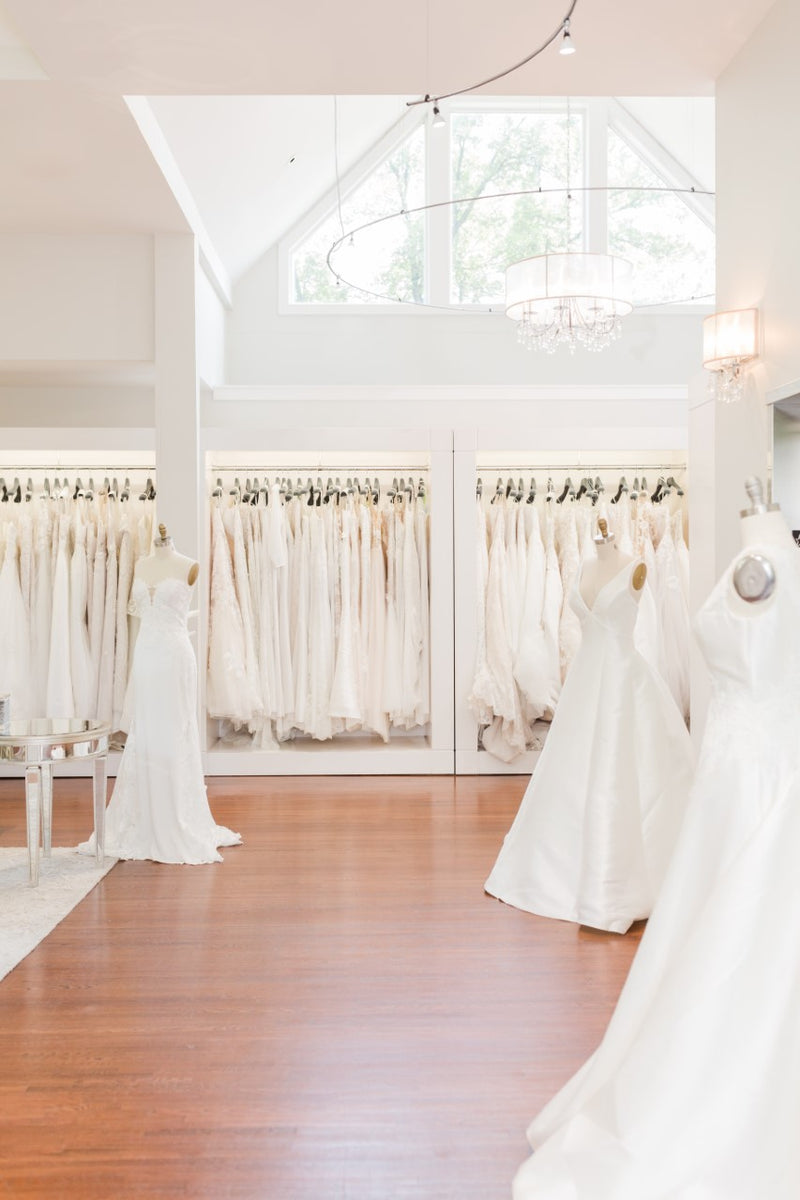 Fall in the Bridal world is a very exciting time! Not only is it Bridal Market and New York Bridal Fashion Week in October, it's also a time when Visiting Collections are most popular here at Elizabeth Johns! New to dress shopping? No worries, here is the 411 on everything you need to know during Visiting Collection season!
What is a Visiting Collection?
Visiting collections are exclusive events hosted at both our Morristown, NJ and Ardmore, PA salons. During these events, a specific bridal or special occasion's designer will send their most recent entire collection of gowns (some just off the runway), for our brides to try-on! Often times, the designer themselves or a designer rep will be available to make customization and fit suggestions. These events offer our customers exclusive access to gowns and accessories that would not be available at other salons!
Why shop during a Visiting Collection?
This is the best time to see an entire collection from a designer you love! Since our locations don't always have every single dress from a collection, you will be able to see the full range at the same time. You will also get to see sneak peaks of gowns that may not be available in stores yet, or have exclusive access to customizations or changes with a Rep from the company available to you. We also offer incredible incentives during Visiting Collections, making it a great time to shop! The Fall is also a perfect time to order your wedding gown for Spring, Summer, and Fall weddings for the next year!
Where can I find out more information about events?
Make sure to check our "Event" page on our website to see the schedule of our Visiting Collections! Also make sure to follow us on Instagram to see schedules, sneak peeks, and dress try ons! You can find more information about specific designers as well as their price points on our website. Just click "Collections" on the left side, then "Bridal". There you will find a description of the designer, gowns we carry, and the price range for that line. 
Are Visiting Collections only for Bridal gowns?
No! We have other events as well, including an incredible Mother Of Event (Nov 1-10th) where we bring in hundreds of new evening gowns from all of our top designers! We also have Little White Dress events, and accessories, and bridesmaids pop up shops!
As always, we are here to help! Feel free to give us a call or drop us a line for more information about Visiting Collections! We hope to meet you this Fall, and help you find "The One"!