Liz Loves: Lauren Kearns Photography – Part 2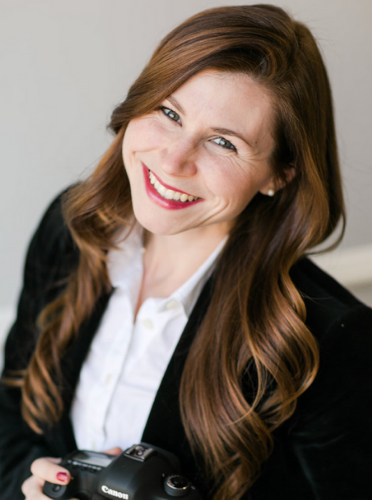 Lauren of Lauren Kearns Photography once again graces our blog with her tips on how to get the most out of your wedding day portraits! No matter what photog you choose, you want to get the most of your investment, and make sure you have wedding portraits you'll love for years to come!
From Lauren: "Let's start out by assuming you LOVE your wedding photographer and trust them completely. Now they're going to capture you beautifully on your wedding day. What can you do to get the most out of your photographs and get the best portraits?
1. Be sure to schedule an engagement session with your wedding photographer! Perhaps you're marrying a seriously thoughtful person who already booked a photographer for your proposal, that's wonderful! However, if that photographer is not going to photograph your wedding, you really should consider scheduling another session with your photographer. You want to be sure you click with your wedding photographer, so that on the wedding day, you feel 100% confident with them as a person and their ability to capture you as a couple!
2. On your wedding day, give yourself some down time after you get into your wedding dress to get some classic bridal portraits! The moment you get into your wedding dress, it is the cleanest and most pristine that gown will be. Take advantage of some quiet moments for photographs, before the best day of your life flies by! I recommend you give your photographer at least 20 minutes to get some beautiful portraits that highlight your newly applied makeup, perfect hair and flawless gown before heading outdoors.
3. Trust your photographer on choosing the ideal locations! When scouting out locations for portraits, photographers are NOT looking for the most picturesque landscape. They are actually looking for the most picturesque light! This is the key to getting stunning portraits! What good is a great background if the lighting is terrible? This is your wedding day, and you are the subject, so trust that your photographer is going to find a location that highlights you as the subject, not the backdrop.
4. Carve time out on your wedding day for all the portraits. No, you don't HAVE to do a first look, just make sure you've scheduled time for portraits, so you're not missing out on your cocktail hour! At the very least, I love the 30-30-30 rule: 30 minutes of family formals, 30 minutes of wedding party portraits, 30 minutes Bride & Groom alone. This can be done before your ceremony if you're planning on a first look, or right after the ceremony, if there's some time between your ceremony and cocktail hour!
5. Let go of controlling every detail. When was the last time your day went exactly the way you envisioned it? There are a lot of factors that go into a wedding day, and no matter what, it's going to be one of the best days of your life. Let go of worrying about weather, the schedule getting backed up or any other details that are out of your control.
You've spent months planning this day, and chosen vendors who are professionals! They've seen it all and can handle all sorts of unforeseen circumstances. If you look stressed and worried, your pictures will look stressed and worried. After months of planning, it's your turn to hand over the reins and relax! This is still going to be the best day of your life, and the start of your life together!"
Special thanks to Lauren Kearns of Lauren Kearns Photography for the perspective and the beautiful photos! To learn more about Lauren and her work, head over to LaurenKearns.com !
xo,
Liz