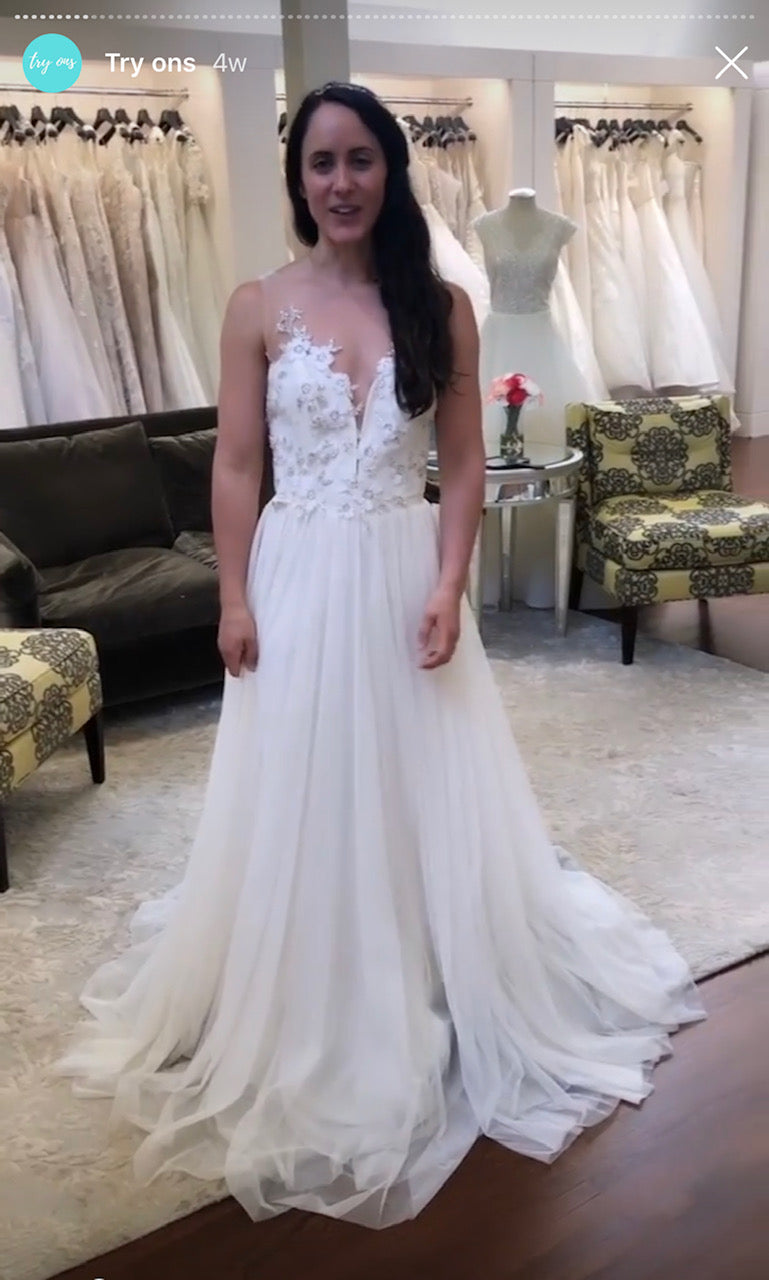 Have you ever seen a picture of the most beautiful wedding gown? The train sprawled out over a tall staircase, everything perfectly placed on a gorgeous model who is 6 feet tall and has photoshop on her side. Perfection right? What if that model could talk? What if she told you there's no lining in the gown, the fabric doesn't feel amazing, and she wishes she could have cut the sleeves off for her summer wedding. That would be so helpful, right?
Enter, our Try on Tuesdays on Instagram! Every Tuesday you can find us trying on and talking about what we know and love - wedding gowns! We pick a theme each week, whether it be a designer, gown feature, bridesmaids, season, etc. and we not only try the gowns on but we talk about our likes, sometimes dislikes, and what we could possibly do to make it the perfect gown for us. We make sure to tell you about how the gown feels, show close ups of the details and fabrics, and give you thoughtful, honest insight. Try on Tuesdays also give you a chance to see inside our salons, and meet our team! Hopefully you'll know a friendly face and some styles you love when you come in for your appointment.
This is so important to us as we help our brides navigate this process! There is such a wide array of gowns and designers, and we know that starting out is hard! Our hope is that by seeing a gown on a real person (and not a photoshopped model) you can start to identify features you really like (or dislike!). We love the feedback we get from you all, and your input has the power to help shape our buys at market! 
Tune in, tag your friends, let your bridesmaids and mom know (we do Mother of and Bridesmaids too!). And don't worry if you don't catch us on Tuesday, we save our latest Try Ons in a highlight on our Instagram! We cant wait to see what you think!
IG: elizabethjohnscouture