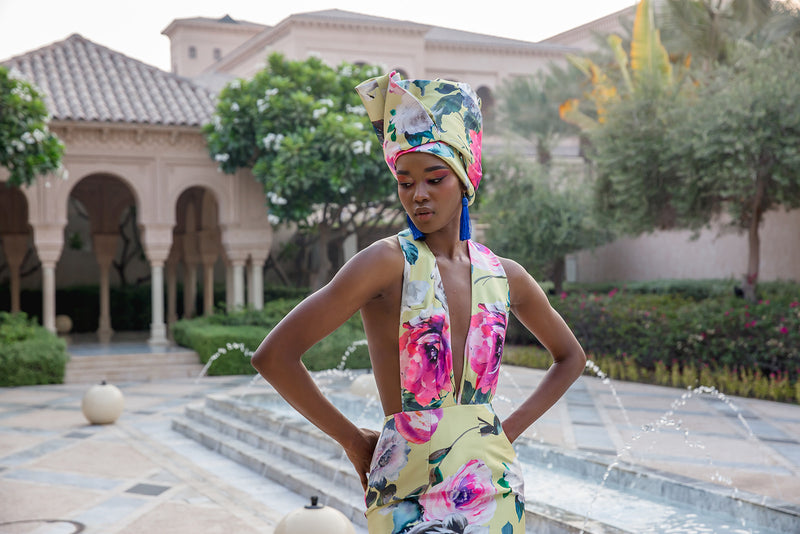 Kiera Elise is a New Jersey based bridal and evening wear designer who specializes in custom and one of kind pieces.  While her accessories can be found in 8 of the top salons aroud the country, her current collection of gowns along with some exclusively designed accessories can be found only at Elizabeth Johns Couture!
Recently featured in Grace Ormonde for her stunning evening and resort capsule collection, this is what fashion experts had to say:
"Influenced by her extensive travel background, with 30 countries visited so far and many more on her calendar, Dubai had become the fixation for her first evening and resort wear capsule collection. 
Shot at the One and Only Palms Dubai, she wanted to create something inspired by the colors and culture of Dubai. The color palette chosen was one that would complement both the resort's serine setting and incorporate the vibrant colors found all throughout the city of Dubai.
With her love for floral designs and unexpected silhouettes she was able to create the perfect balance of fashion and art that worked seamlessly within the bustling fashion capital as well as the resort's relaxing atmosphere."
To read the rest of the feature in Grace Ormonde
click here
!