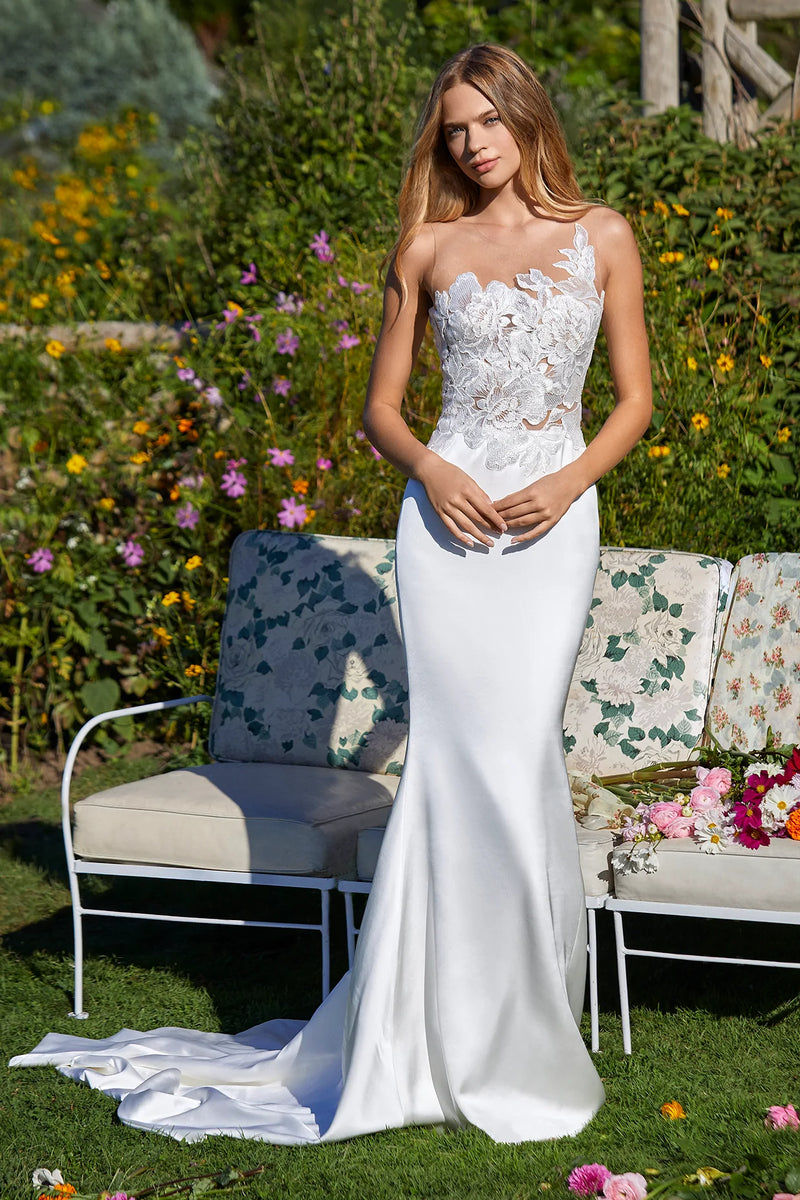 It's finally here!  Ines Di Santo hit our Ardmore PA location this summer, and needless to say the collection has been a huge hit!
INES DI SANTO is an internationally renowned bridal gown and evening wear designer. She has served as a leader on the world wedding stage for more than three decades. An unapologetic romantic, Ines has built her namesake brand by infusing every wedding gown with the essence of her passion for beauty, love, and desire.

Fueled by the eternal fantasy of the 'perfect' wedding gown, Ines Di Santo bridal gowns are a modern interpretation of classic couture techniques, exquisitely handcrafted embroideries, and the finest European fabrics. Inspired by her upbringing in beautiful Buenos Aires, Ines connected to the romance of the art world as a young woman and went on to study fine art and design in Argentina and Italy. This connection laid the foundation for her expression as a fashion designer. Using the gestures of fine art as a catalyst, she brought her art, Ines Di Santo bridal, to life in glamorous, feminine glory.
Ines Di Santo has something for every bride, from clean and classic to avant-garde gowns that will wow your guests and never be forgotten.  Book your appointment to see these stunning works of art, only at our Ardmore Pennsylvania location!
To see our current selection of Ines Di Santo Gowns, click the link below!
https://elizabethjohns.com/collections/ines-by-ines-di-santo
xx.
Elizabeth