How To Know You've Found "The One"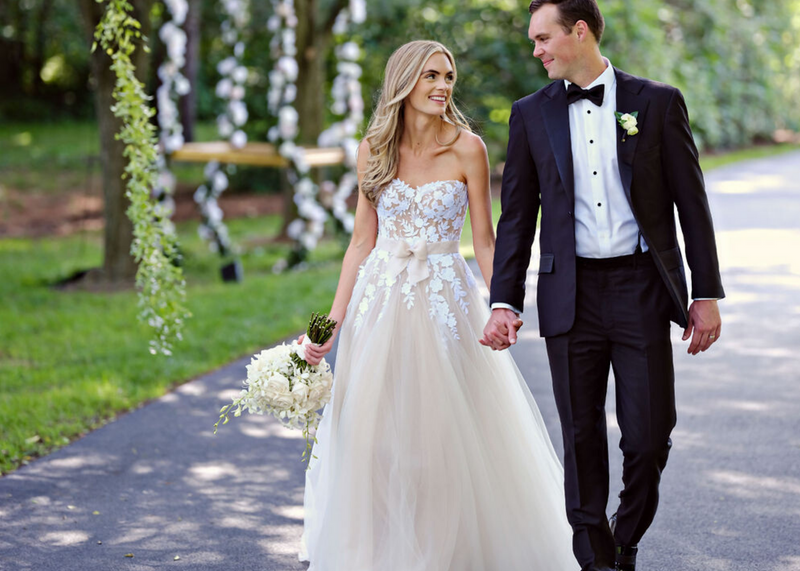 Dress shopping is a wonderful time in your wedding planning. There is so much tulle and sparkle that it can get overwhelming. But the moment you put on the gown you've been dreaming about for as long as you can remember, there'll be a feeling and a moment where you just know.
Here are some of our tell-tale signs of knowing when your dress is "the one"
You don't want to take the dress off.  That's usually the first sign we see our brides knowing that their dress is theirs. They walk around the salon, keep twirling around and looking in the mirror. It just feels right and you just love the way you look in the gown. You can't stop smiling and you have a beautiful glow about you that just screams "this is my dress."
Photo by Jennifer Larsen Photography
Listen to your family and friends that you have brought with you. There's a reason you brought them with you to help find one of the most important dresses of your life. They will be able to tell you what you need to hear to help reassure you that you are choosing the right dress!
Photo by Grace & Ardor Co Photography
If you don't want to continue trying gowns on, that's another sign that you have found the dress you will say "I do" in. If you feel beautiful and truly feel like a bride in your dress, then that's how you know. And if you can imagine walking down the aisle and spending a beautiful day with all of your loved ones, then that's your dress. And don't be afraid to say yes on your first shopping trip! When you know, you know and that's wonderful!
Photo by Rachel Havel Photography 
Header photo by Alison Conklin Photography