Embrace the Radiance: Bright Florals for Unforgettable Summer Weddings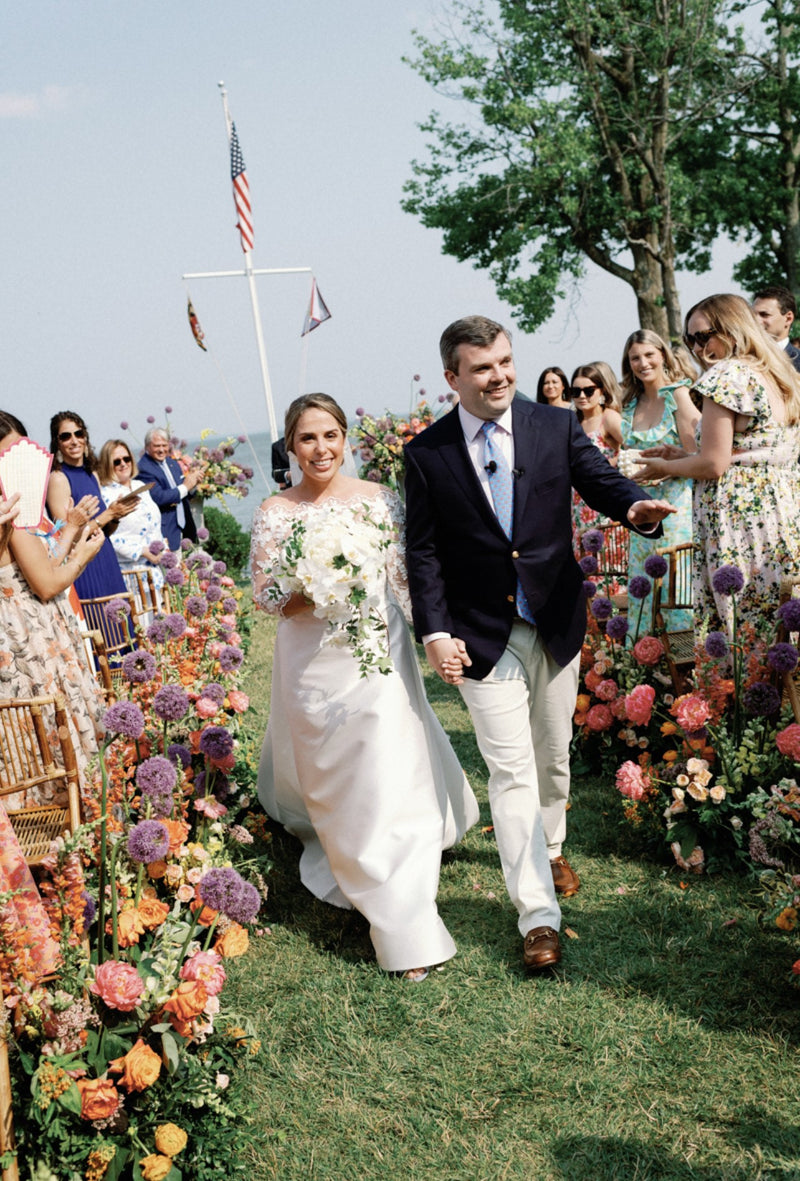 Summer weddings are all about celebrating love amidst the warmth and vibrant energy of the season. One surefire way to infuse your wedding with joy and charm is by incorporating bright florals into your decor. From bold hues to delicate blooms, the spectrum of colors and textures available will help you create an unforgettable atmosphere that perfectly captures the essence of summer. In this blog post, we'll explore the captivating world of bright florals, providing inspiration and tips for incorporating them into your summer wedding.  We LOVED Elizabeth Johns bride Kelley's choice of bright and cheery blooms!
                           Photography: @lizfogarty
Choose a Vibrant Color Palette:
Summer is synonymous with vibrant and lively colors. Embrace this spirit by selecting a bold and cheerful color palette for your floral arrangements. Think of striking hues like fuchsia, coral, yellow, and orange that evoke feelings of joy and excitement. These lively colors will add a pop of energy to your wedding venue and create a visually stunning backdrop for your special day.
Opt for Seasonal Blooms:
Selecting flowers that are in season not only ensures their freshness but also adds a touch of authenticity to your summer wedding. Some popular summer blooms include sunflowers, dahlias, zinnias, hydrangeas, and gerbera daisies. These flowers not only come in a wide range of vibrant shades but also exhibit captivating textures that will make your floral arrangements truly captivating.
Mix and Match Floral Varieties:
To create visually dynamic and interesting arrangements, experiment with a mix of floral varieties. Combine large blooms with delicate filler flowers and lush greenery to add depth and dimension to your displays. For instance, pairing sunflowers with baby's breath and eucalyptus leaves can create a stunning contrast and enhance the overall aesthetic appeal.
Consider Unique Floral Installations:
To make a statement and leave a lasting impression, consider incorporating unique floral installations into your wedding decor. Hanging floral chandeliers, flower walls, or arches adorned with bright blossoms will create a captivating focal point and provide an enchanting ambiance for your ceremony or reception. These installations can serve as stunning backdrops for photographs and create an unforgettable atmosphere for you and your guests.
Embrace Floral Accessories:
Extend the beauty of bright florals beyond the arrangements by incorporating them into your accessories. Adorn your hair with a vibrant flower crown or wear a bold floral corsage to add a touch of whimsy and elegance to your bridal look. Similarly, floral boutonnieres for the groom and his groomsmen will tie the entire wedding party together with a cohesive and stylish touch.
Play with Textures and Foliage:
While bold colors steal the show, don't overlook the importance of textures and foliage in your floral arrangements. Incorporate different types of foliage, such as ferns, ivy, or tropical leaves, to add depth and visual interest. You can also experiment with varying petal textures, combining soft and delicate blooms with larger, more structured flowers, to create a captivating contrast.
Bright florals are the perfect companions for a summer wedding, bringing vibrancy, charm, and elegance to your special day. Whether you opt for bold and eye-catching colors or prefer a softer palette with pops of brightness, the world of bright florals offers endless possibilities to create a visually stunning and memorable celebration. Let your imagination run wild as you incorporate these radiant blooms into your wedding decor, and watch as they transform your venue into a summer paradise filled with love, joy, and natural beauty.