Beat The Clock: Bridal Edition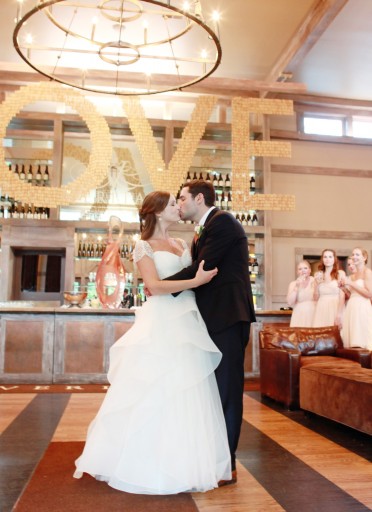 As a bride, everyone knows you need time to shop and order your dress, but how much time is really necessary?  Also, what about your girls and mothers? Unless you have been a bride before these timelines can be confusing, and also can lead to some expensive rush fees if you don't meet deadlines. Here are some helpful tips to break it all down and help save you stress, time, & money!
Bridal gowns are made to order, which means that designers don't start production on your gown until you place the order! For the blushing bride, you want to make sure you order your gown 6-8 months BEFORE you need to start alterations.  We suggest you start your alterations with 2 -3 months buffer time before your wedding to make sure you have time to schedule and complete them without stress. Most seamstresses charge rush fees to do alterations in less than 8 weeks before the wedding.  This is such an avoidable (and pricey!) charge for most people. Of course you can pay to have a dress rushed, but the rush charge gets incrementally more expensive week by week so this can really add on to the price of the dress! On average, most brides order their dress between 10-12 months before the wedding to make sure they avoid rush charges on both delivery & alterations.
Brides should be rounding up their girls and picking styles and colors of bridesmaid dresses 7-8 months before the wedding! Bridesmaids have a little more leeway, but should strive to actually order their dresses 6 months ahead of the wedding.  It takes about 5 months for the dress to come in so you want to make sure you leave the last month to complete alterations.  If you have a particularly large bridal party you should encourage all of your girls to order at that 6 month mark so you can make sure the order is within the same dye lot and everyone's dress will be the same.  It sometimes takes a while to track everyone down and have them measured so leaving enough time is crucial!
Though moms tend to think of themselves last, they need to leave ample time to order and alter their dress. Mother of and evening gowns, like bridal gowns, are made to order and need about 5 months to come in.  Coordinating these special order garments with the bride and bridal party can sometimes take a little more TLC, as mothers want to make sure the wedding colors and bridesmaid colors don't clash with their gown.  Most of the designer made to order gowns come in different fabrics and colors, ensuring the perfect palate in your photos!
Giving yourself enough time really helps eliminate stress and the extra fees associated with rushing through the process.  You don't need the added worry during this important and happy time in your life!