What To Bring Dress Shopping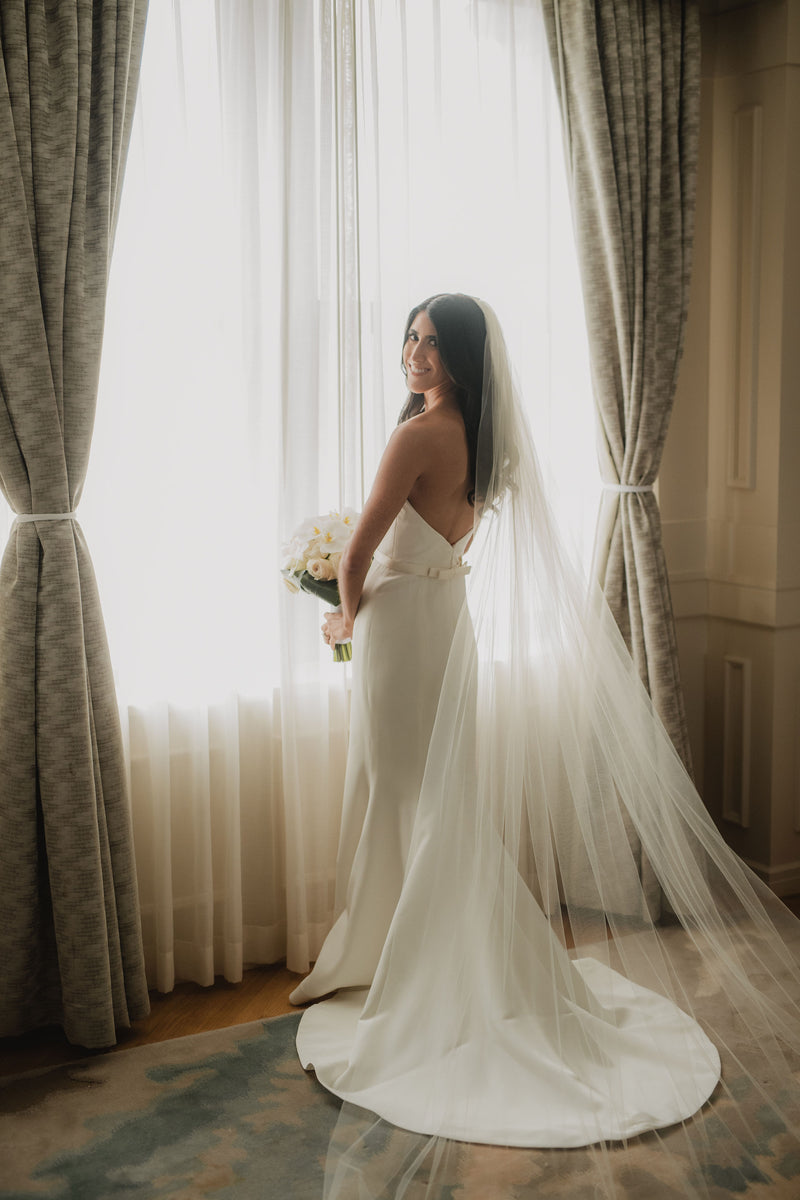 Dress shopping can be overwhelming. Trust us, we know that first hand. But it definitely doesn't have to be!
Here at Elizabeth Johns, we want you to have the most amazing experience and, of course, find the wedding dress you've been dreaming about since before you became a fiancée!
Things to bring:
A supportive group-
While you love every single one of your bridesmaids, bringing all of them might make your shopping experience tougher. We recommend bringing a smaller group of close family or friends that will be honest with you about how the dress looks but also knows your personal style.
Nude under garments-
While this might seem not as important, we definitely recommend bring nude undergarments (shape wear, regular underwear, bra, etc). Remember, the gowns you'll be trying on are white or ivory, so leave those leopard print items at home!
An open mind and inspiration-
Just like you, many of our EJ brides have been dreaming about their wedding dress since they were a little girl. So bring in those photos of the gowns you've been eyeing! Even if it's just a close up shot of the style of lace you love, it can be really helpful for us to see what your bridal style is.
Also, we recommend having an open mind during your appointment. While you might have your heart set on a ball gown, your consultant might have a stunning A-line that would be a perfect fit for you and your wedding.
Did you know we have two types of appointments you can schedule at EJ? We have the V.I.B (Very Important Bride) Experience and our Exceptional Bridal Appointments. We are so excited to see what gown you choose and how stunning you look as a bride!
Photos courtesy of: Megan Kelsey Photography, Amber Dawn Photography, and Tyler Boye Photography