Elizabeth Johns Sponsors Mrs. NJ!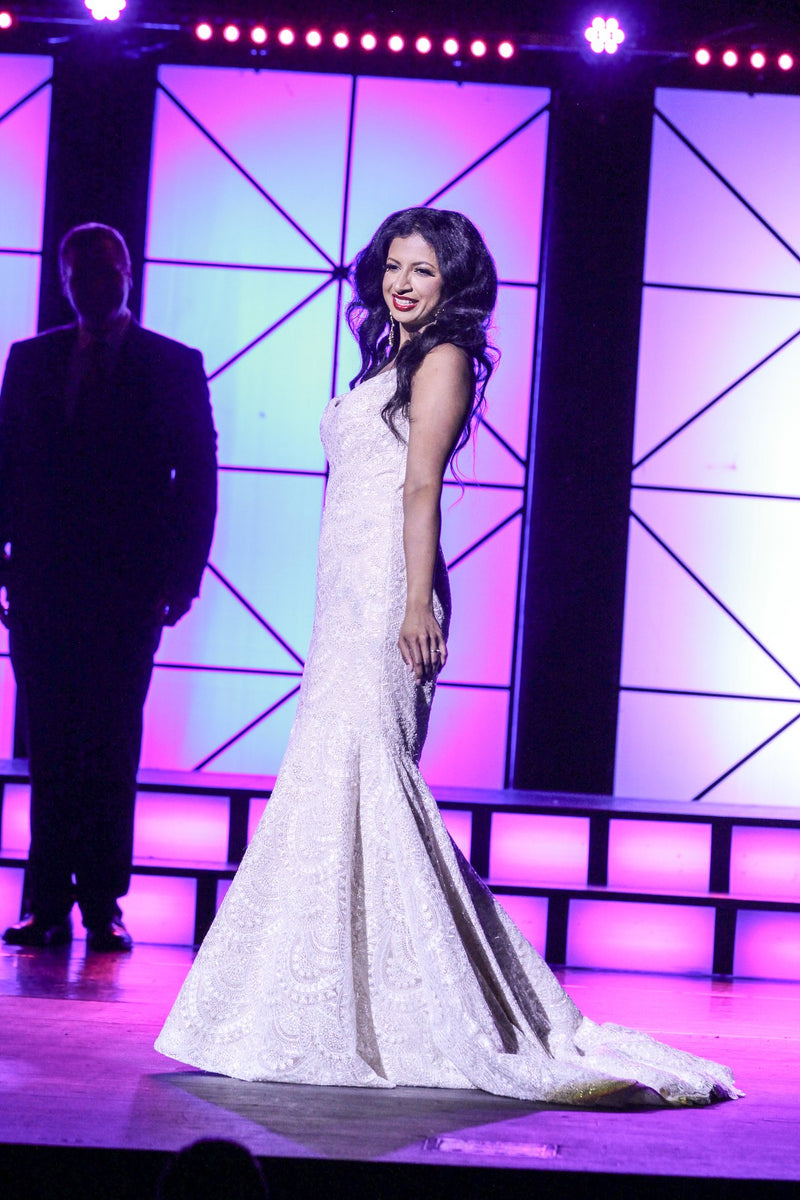 We are more than just wedding gowns! Elizabeth Johns was thrilled to sponsor Mrs. NJ Brintha Gardner at the Mrs. International Pageant 2019 this summer in West Virginia. Brintha needed 10 looks for an entire weeks worth of events - and we came through with an assortment of cocktail dresses, gowns, and even a wedding gown!
"The International Pageant system has been developed to promote today's married women, their accomplishments, and commitment to family and marriage. Around the world women are finding this system to be the opportunity to work with their husband and family to become positive role models. Being the premiere pageant for married women has given Mrs. International a chance to open doors for married women around the world. The Mrs. International 2019 competition was held July 15-20, 2019 at the West Virginia Culture Center & State Museum in Charleston, West Virginia. The exciting events and activities leading up to the Pageant began in Charleston on July 15, 2019. The event gave each contestant the opportunity to learn about customs and family life in other countries, along with the chance to share her beliefs and make new friends during the entire week of activities leading up to two exciting evenings of competition"
We were so happy when Brintha sought us out to sponsor her looks for the pageant! We worked closely with Brintha to make sure her personal style and heritage was reflected in the design and gown choices. We had multiple fittings to ensure the fit of everything was perfect and she looked stunning. She really wanted to wear white for her evening gown look, so a wedding dress seemed like a logical choice! She dazzled on the stage in Anne Barge Blue Willow's "Zurie" gown. Another featured look below was for the Black Tie Ball before the pageant. She chose a gorgeous gold Marchesa Notte gown that suited her perfectly. 
Congrats Brintha on a job well done! We are so happy to have been one of your sponsors!