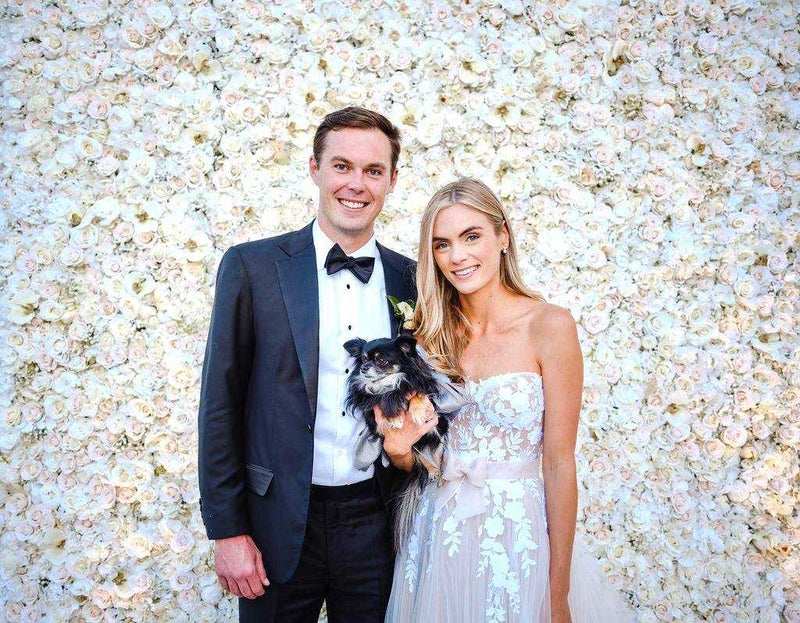 We go through a lot of wedding photos here at Elizabeth Johns. We love looking at our brides in their gowns, and the choices they made for their ceremonies and receptions. A reoccurring trend we see is the bride and groom including their dog in the festivities! We love that couples want to have their companion there for the most important day of their life. Here are some sweet ideas from our brides that show how their pup played a part in their day
How sweet is this "I loved her first" handkerchief? 
Our bride Alyssa dressed her pup up in his very own tux 
Haley made sure her pup got a front and center seat to her ceremony - and
shared her spotlight in
some gorgeous bridal portraits
Natalie shared not only the first look of her gorgeous tent with her furry friend
but also a sweet post ceremony swing
What do you think? Would you have your pup at your wedding? Let us know in the comments!